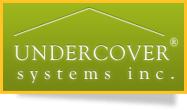 Undercover Systems, Inc.
Franchise Fee: $50,000
Royalty: N/A
Total Investment: $89,000 - $170,000
Can Be Home Based: Yes
Founded: 1995
Franchised: 2000
VetFran Member: No
Undercover Systems is the premier under deck ceiling company in the U.S, backed with many years of industry experience, with unmatched quality and design.
Our category is outdoor living, a 6.2 billion dollar industry. The market is un-tapped and our business model has above average gross profit returns with strong validation and a company history of 18+ years. To date we have installed 4000+ jobs in Metro Atlanta, GA.