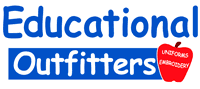 Educational Outfitters
Franchise Fee: $29,500
Royalty: 5%
Total Investment: $250,000 - $250,000
Can Be Home Based: No
Founded: 1998
Franchised: 2001
VetFran Member: No
A leading provider of high quality school uniforms, embroidery services, corporate wear and promotional products.

Every now and then, a new opportunity emerges... an opportunity with tremendous potential... an opportunity that puts you in the right place at the right time... an opportunity that is based on a solid business model that can allow for you to secure your future. Educational Outfitters is just that opportunity.

Educational Outfitters is the very first franchise opportunity in the highly lucrative school uniform and school apparel field. Educational Outfitters has a solid core business but with many other revenue streams, such as, embroidery, Corporate Wear, Screen Printing, and Promotional Products. Educational Outfitters franchise is like buying two franchises in one, we even offer a Co-Brand called CustomLogo Outfitters that is used to help obtain the Corporate business.

The Demand for School Uniforms & Apparel, Embroidery and Corporate Wear is a huge, growing and largely untapped market. Although, demand is increasing there are few retail stores available to meet the need. With Educational Outfitters/CustomLogo Outfitters you can draw upon our experience, preferred pricing programs, support and systems to create a great Business.