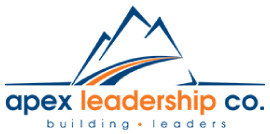 Apex Leadership Co.
Franchise Fee: $49,500
Royalty: 8%
Total Investment: $79,000 - $109,700
Can Be Home Based: No
Founded: 2011
Franchised: 2012
VetFran Member: No
Apex Leadership Co. helps elementary schools, middle schools, high school teams, club sports teams and community organizations raise more funds than they ever have in the past while promoting fitness and teaching its students fun and engaging lessons about leadership. Its three-person teams of athletes (21-30 year old college grads) spend two weeks in each school presenting†Apexís unique curriculum†and prepping students, teachers and parents for the big race day or dance day or serve day, etc. †APEX has transformed the traditional idea of a product sale into a fun, fitness-centered event that students and teachers enjoy. The program is set up to raise more money for the teachers and the school than any other product sale could.†In fact, 10% of the funds raised by each class go directly back to the teacherís budget for supplies, food, field trip.
†