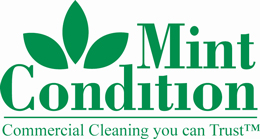 Mint Condition Franchising, Inc.
Franchise Fee: $84,000
Royalty: 4% Revenue - 8% Unit Sales
Total Investment: $114,216 - $722,782
Can Be Home Based: No
Founded: 1996
Franchised: 1996
VetFran Member: Yes
Mint Condition provides your entrepreneur candidate with the opportunity and the rights to develop and enjoy a strong, recession-resistant sales, marketing, and business development business in an exclusive geographic market as a master franchise owner. Our central office provides an all-inclusive training experience to teach you and provide you with all the tools necessary to succeed in the commercial cleaning industry. Our unique business model eliminates the headaches of hiring and employing a large number of minimum-wage employees. Instead, cleaning contracts are entrusted to your own franchisees, each of whom has a vested interest in the satisfaction of every customer. Experience the "Wealth Building Machine" of Mint Condition's Master Franchise Program. Please note: Pre-registration will only protect the submitting broker for a term of 30 days unless accompanied with a completely detailed Confidential Questionnaire at the time of pre-registration.