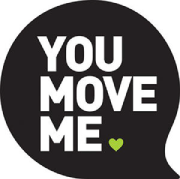 You Move Me
Franchise Fee: $50,000
Royalty: 7%
Total Investment: $118,000 - $277,500
Can Be Home Based: Yes
Founded: 2011
Franchised: 2012
VetFran Member: No
You Move Me is poised to revolutionize the moving industry the way 1-800-GOT-JUNK? pioneered the junk removal industry back in 1989.
How you ask? Unlike other moving companies that donít show up on time, overcharge, break stuff, and under deliver, we ensure that we make this extremely stressful time by taking the ordinary business of moving and making it exceptional.
The You Move Me mission is to move people, not just their boxes. Moving is often a tough, emotional time in peoplesí lives. To reduce this stress, moving professionals must exceed the ordinary standards of this multi-billion industry.